Following the recent opening of a Tesco Express in Lingfield, the Library successfully applied for funding from the Tesco Bags of Help scheme. Thanks to the support of Tesco and it's customers, the Library was granted £2,000. The funds will be applied so that we can host more activities for children in the garden and also add to the stock in the Children's Library.
Below is a photo of the cheque handing over attended by Mr Simon Coomber on behalf of Tesco, Selina Springbett on behalf of Lingfield Community Library as well as a number of Library users in attendance at a Thursday Rhymetime session.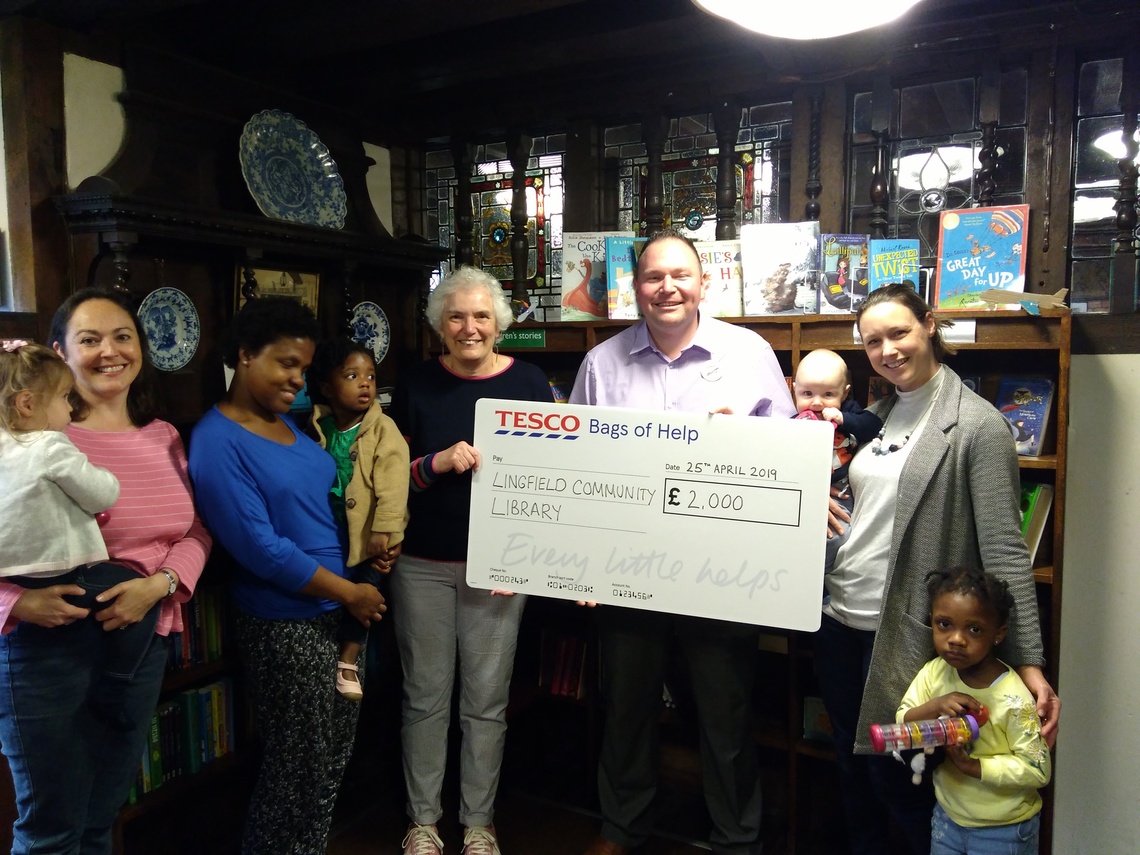 As Tesco say, "Every little helps"!